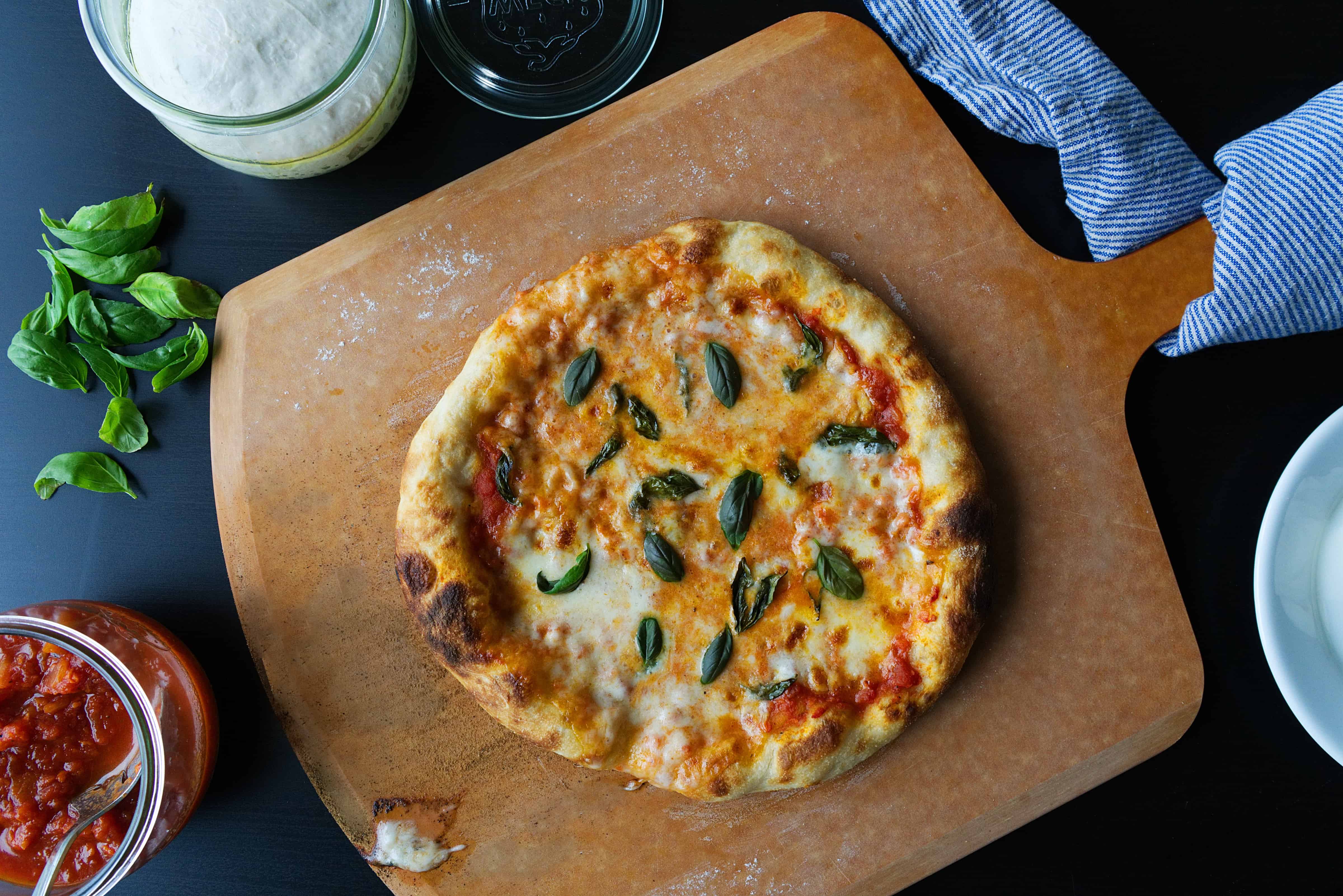 This week's menu:

Monday: Pomegranate Molasses Lamb with Cauliflower Basil Puree
Tuesday: Healthy-ish Chicken Parmesan
Wednesday: Basil Mozarella Pizza
Thursday: Frittata with Dandelion Greens, Cherry Tomatoes, and Mushrooms
Bonus Recipe: Sour Cherry Syrup to spruce up your cocktail, enjoy in a mocktail, or pour over your favorite waffles! (Ingredients not included in grocery list.)
Are you or the kids happier it's back to school? I think I know the answer 😂You're getting some adult-time in, and don't want to waste in on chores, am I right?! So here's this week's meal plan…sure to satisfy everyone in the house, and keep your me-time protected.
Make sure you take a look at the meal prep tips at the end, they're help ensure you don't waste any unnecessary time.
SIGN UP AND GET MY WEEKLY MEAL PLANS IN YOUR INBOX, FREE!
To spruce up your cocktail, enjoy in a mocktail, or pour over your favorite waffles!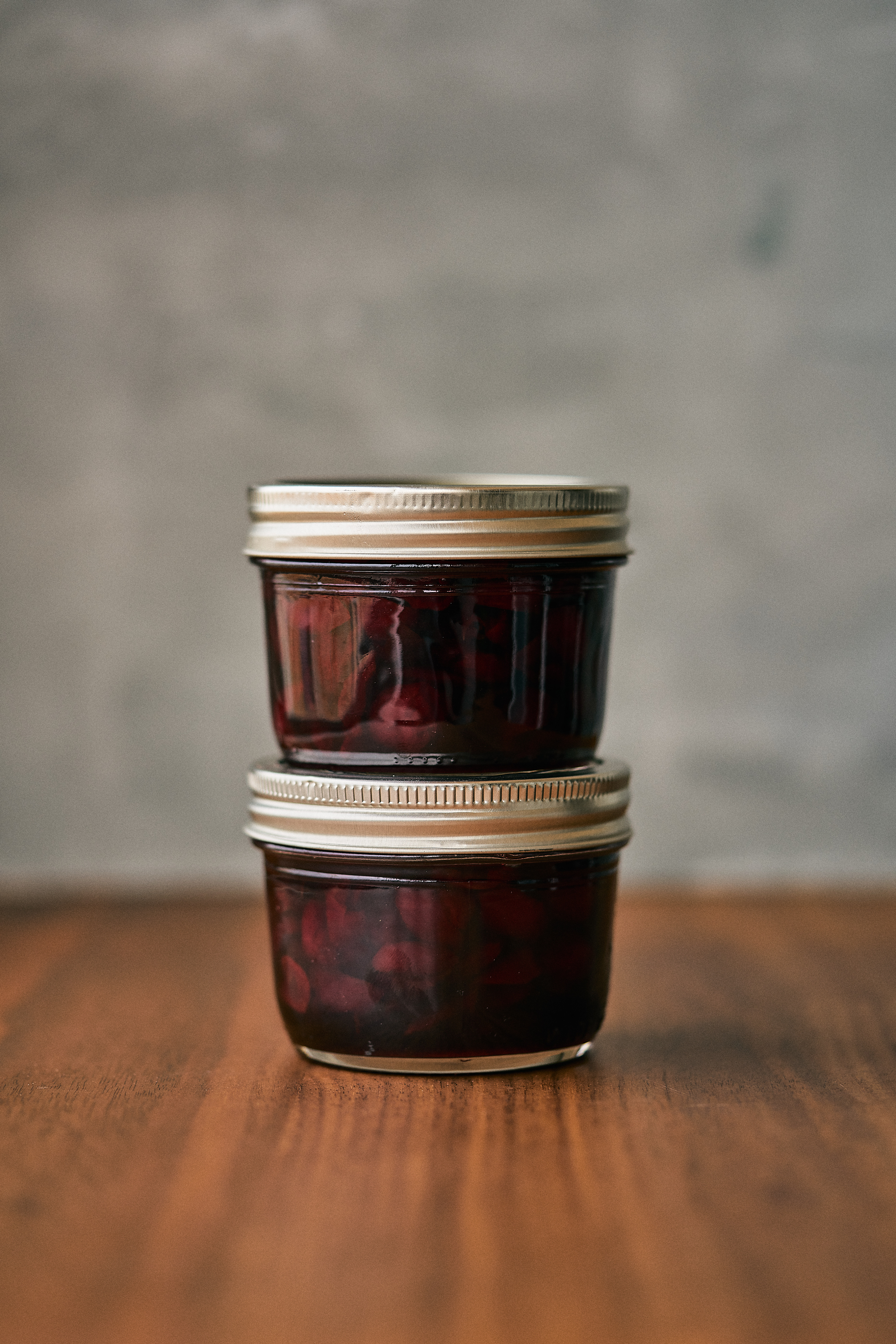 Grocery List:
Ingredients
Meat, Poultry, & Seafood:
2 

racks of lamb OR 8 lamb chops

6 

boneless skinless

chicken thighs

6-8 

eggs
Produce:
handful of cherry tomatoes

1 

bunch dandelion greens

1 

head cauliflower

2

small bunches basil

1 

Serrano pepper or 1-2 tsbp chili oil

8 

oz. 

mushrooms I used shitake and matsuke

2-3 

shallots

12-16 

garlic cloves
Pasta, Grains, Bread, Nuts, Seeds:
Pizza dough OR add all purpose flour and dry yeast to your list

1 

lb. 

pasta
Canned and Jarred Goods:
1 

jar marinara

1

jar pizza sauce OR 1/2 jar marinara

1 

cup 

vegetable or chicken stock
Dairy:
~16 oz. mozzarella

2-3 

tbsp 

grated parmesan
Spices, Oils, Etc:
Herbes de Provence

1 

tsp 

Dijon mustard

1/4 

cup 

pomegranate molasses

olive oil

salt & pepper
Tips:
Before anything else: go through the grocery list and cross off anything you already have at home.
Weekend Meal Prep Tips: Grocery shop! Wash your veggies and put them back in the refrigerator so you don't have to worry about it the day of. Keep herbs in water like you would with flowers.
Daily Meal Prep Tips: 

Sunday: Make your 72-hour pizza dough. Recipe here. 
Monday: Split your dough into 4 parts and refrigerate per recipe here. 
Wednesday: Take your dough out of the fridge 1 hour before cooking.

Contact me if you have any questions or if something didn't turn out quite the way you expected!